Kunstprojekte – Werkzyklen
Die Werkzyklen Pneu, Grenze, Kunst am Haus und Habitation sind die Basis für unsere kontinuierliche Zusammenarbeit. Es sind Themen, die zeitlose und kulturelle Relevanz besitzen. Die langjährige Auseinandersetzung mit den Werkzyklen zeigt sich in Ausstellungen und Büchern.
The work cycles "Pneu", "Grenze", "Kunst am Haus" and "Habitation" are the basis for our continuous cooperation. These are topics of timeless and cultural relevance. The long-term analysis of the work cycles is shown in ex
hibitions and books.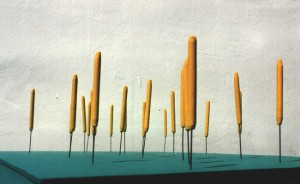 "Grenze"
Hier finden Sie die Kunstaktionen und-projekte zum Werkzyklus "Grenze":
"Habitation"
Hier finden Sie die Kunstaktionen und-projekte zum Werkzyklus "Habitation":
"Kunst am Haus"
Hier finden Sie die Kunstaktionen und-projekte zum Werkzyklus "Kunst am Haus":
"Pneu" [Pnø]
Hier finden Sie die Kunstaktionen und-projekte zum Werkzyklus "Pneu":